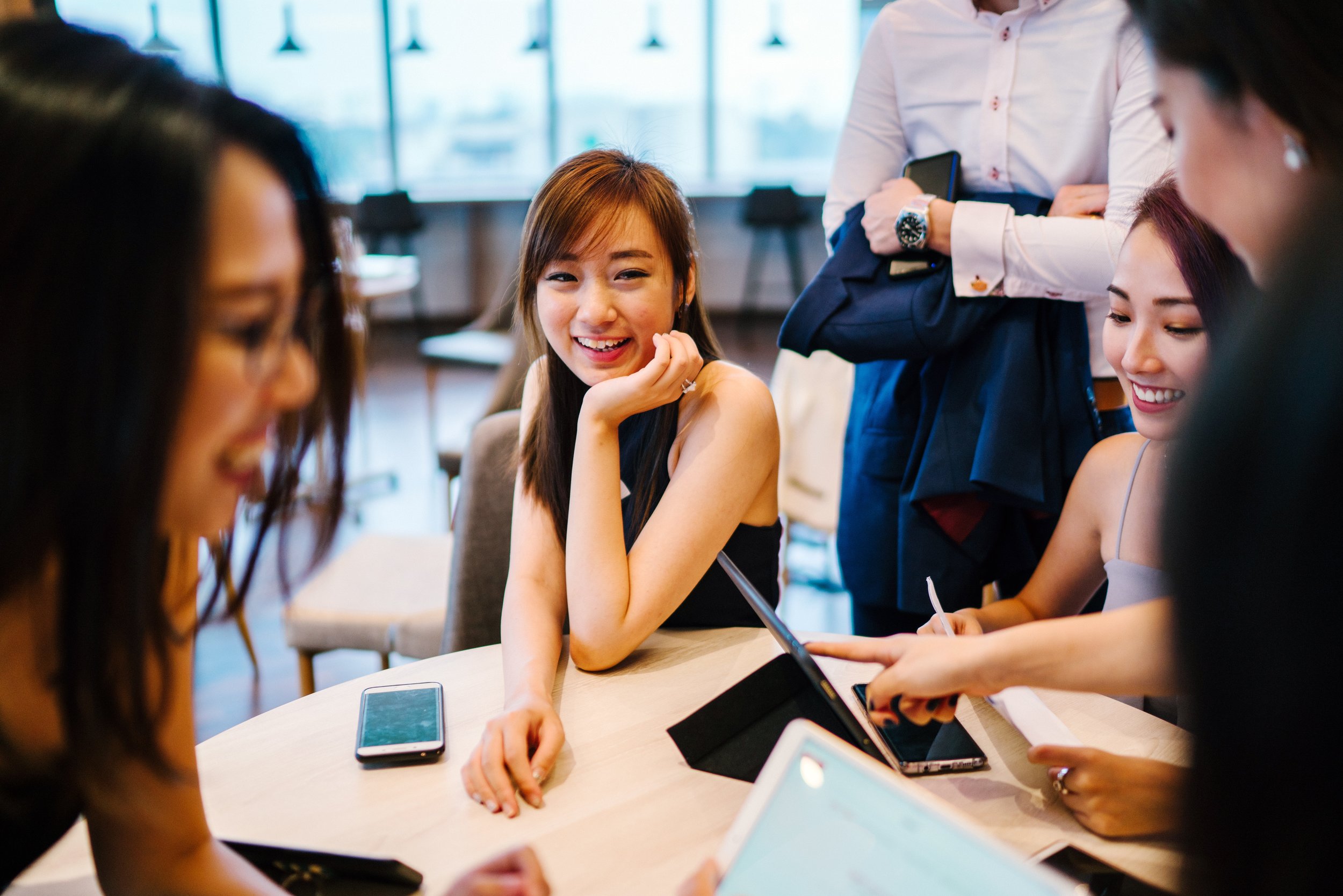 How to create a marketing plan that works!
You've launched your business!
Congratulations!
Time to promote your business.
Not sure where to start? Learn how to create an effective marketing plan for your business!
The world of marketing can be confusing!
Should you be everywhere or can you be selective? What role does branding play? Do you need to have a video? How can you get more people to buy your product or service? How should you measure success?
If you're feeling overwhelmed, this one-on-one Marketing Master Class is for you!
What can you expect?
Through hands-on exercises, you will learn step-by-step how to create a marketing strategy for your business. The Master Class will take 2 hours and you will learn practical skills to implement your ideas and achieve your goals.
Skills you will learn:
Principles of strategic marketing.

The role of branding and storytelling.

The key to successful branding.

How to identify the right channels.

An introduction to managing different channels effectively.

How to measure success.
Worksheets and learning materials will be provided. The class can be conducted in person at a convenient location or remotely, whichever is more convenient for you. After booking the session, we will reach out to you to confirm the time and location.
During the session, you will also get to ask all your marketing questions to help you work out your next steps.

People love our Master Classes! Here's why:
Book your session today and get 15% off!
Offer Valid till 30 September 2019.
I love communications and developing strategic solutions for my clients. Having worked with over 100 founders and start-ups, as well as major companies such as OCBC, ExxonMobil, Unilever, EY, GE, Danone across various projects of local, regional and global scale, I'm passionate about using my expertise and knowledge to help companies achieve their goals.

Besides being the Founder of The EMMS, I'm also an Independent Business Advisor to various entrepreneurs, helping them overcome their challenges from set-up to gearing for growth and overcoming growing pains and I am also an Associate at L.I.C., a female investment group which was created to help female-founded start-ups secure the funding they need to succeed.

I love hosting our Master Classes and getting to know you and your business to help you overcomes your challenges.
Don't miss out! Offer valid till 31 August 2019.
Do you have any Questions?
Please send all your questions to info@the-emms.com and we'll get back to you as soon as possible.